Famous Shopping Centers and Malls in Dehradun
Dehradun the capital city of Uttarakhand is being modelled into a smart city. With the increasing living standard of the people, the city is slowly catching up with the metro-city life. Therefore, the need for shopping centers and mall have grown by leaps and bounds.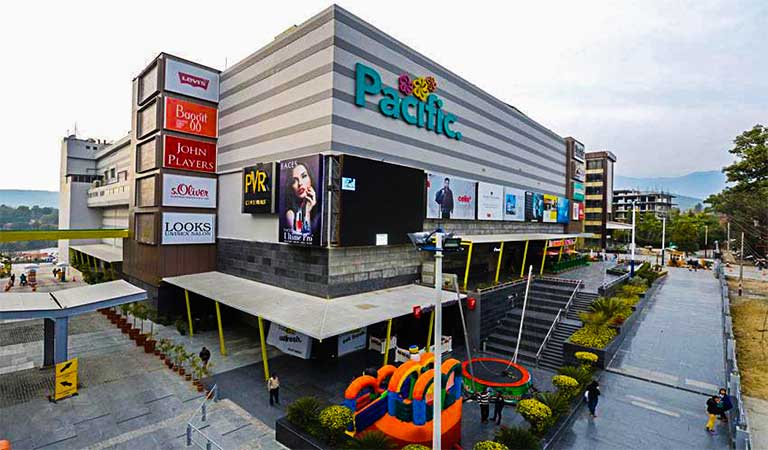 Now Doonites lookout for new places where they can get their hands on their favorite fashion and lifestyle brands. From shoes, apparels, jewelry, makeup to groceries, now everything can be bought under a single roof.
Shopping malls such as Pacific, Vishal, Big Bazaar, Times Square have made their room in the hearts of the people. Since the visitors can shop, dine and watch movies in the malls of Dehradun. Therefore, people love visiting and making their weekends special by strolling and chilling in the fun zone of some of the best malls of Dehradun.
If you too are planning to buy your favorite jacket or dress from high-end fashion brands. Then reach out to the famous shopping malls of Dehradun, where you may get what you want. So quickly check out the list of some of the famous shopping centers and malls in Dehradun.
Pacific Mall built on 3+lcs sq. ft. area of land is undoubtedly "the best" and the most popular shopping centre in Dehradun. << Read More>>
Crossroads Mall in Dehradun is a famous go-to destination for shoppers and food connoisseurs, looking for the best places to eat and shop in Doon. << Read More >>
Times Square Mall is a contemporary shopping centre in Dehradun, featuring state of the art architecture. << Read More >>