Chandrabani Temple is a Hindu place of faith in Dehradun. It is tucked away in the glorious Shivalik range. It is a spiritual place in Dehradun having religious and mythological value.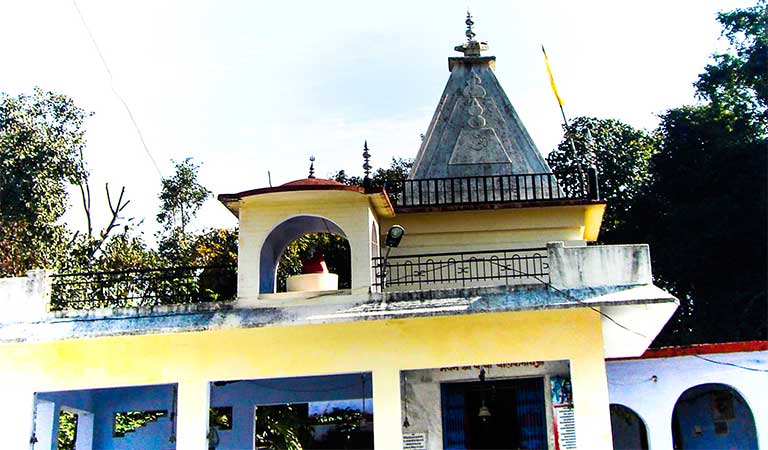 This holy site is home to Goddess Chandrabani. Many is devotees frequently visit this temple each year. Lush greenery encircles the temple premises. It offers an enchanting view of the gorgeous hills of Garhwal.
Chandrabani Temple overview:
Location: Dehradun (near ISBT Dehradun)
Timing: 6 AM to 7 PM
Exploration time: 30 Minutes
Distance from ISBT Dehradun: 3.2 Km/11 Minutes
About Gautam Kund, Dehradun:
Chandrabani is locally famous as Gautam Kund. Maharishi Gautama, a Rigvedic sage in Hinduism once lived here. The towering Himalayas bound Gautam Kund. It is an important pilgrimage centre for Hindus.
Every year thousands of devotees from all across the country visit this place. They take a holy dip in the pristine water of this kund. People believe that taking a bath in Gautam Kund refreshes the mind and soul.
According to the Hindu legends, the area around Chandrabani Temple was once the abode of Maharishi Gautama. Maharishi, his wife Ahalya and daughter Anjani used to live here. Maharishi Gautama meditated here for years. Locals worshipped him.
While another mythology states that, Chandrabani is the place where 'Ganga', manifested herself. In Hindu mythology, Ganga is the daughter of Heaven. The place later came to be known as Gautam Kund.
Chandrabani Temple Timings:
Chandrabani Temple can be visited anytime between 6 am to 7 pm, on all days of the week.
How to reach:
Chandrabani Temple is idyllically lies on Dehradun-Delhi road. It falls at a distance of 10 km from Clock Tower Dehradun. It is only 3.2 km from ISBT, Dehradun. Available options to reach here are:
The temple is only a few km away from Clement Town. One can easily reach here by taking sharing auto/Vikram or local buses.
Dehradun railway station at 7 km is the nearest railhead to this temple
Jolly Grant airport at 34 km is the closest air connectivity to the temple.