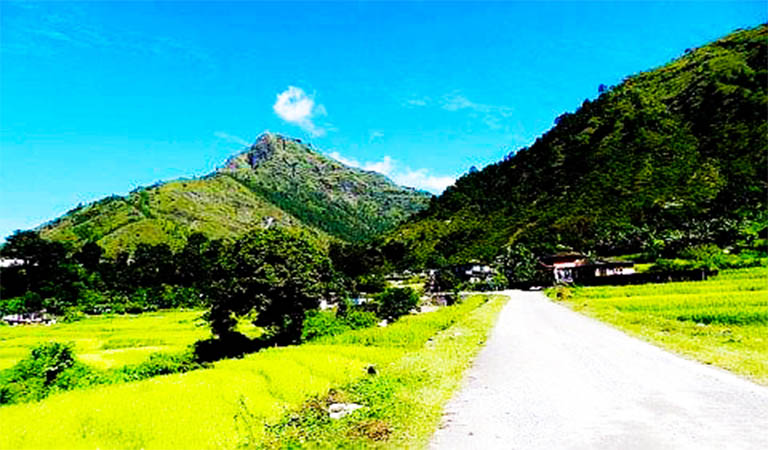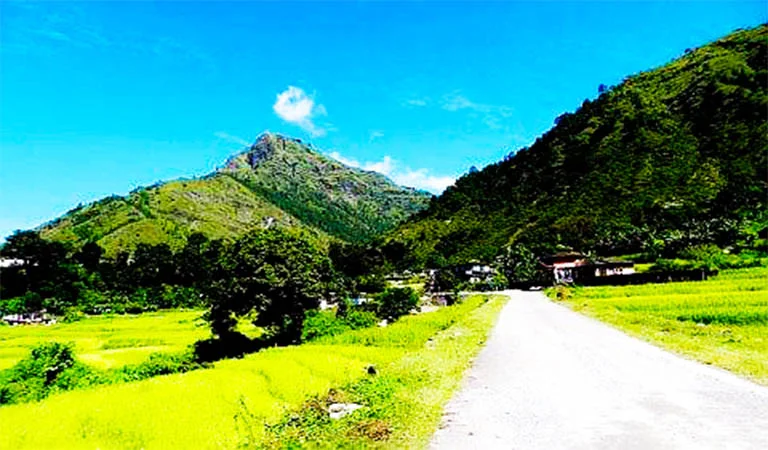 Udham Singh Nagar district known as the "Gateway to Kumaon" is a place blessed with nature's bounty. It is located in the Terai region and is the third most populous district of Uttarakhand. It is bounded on the north by Nainital district, on the northeast by Champawat district, on the east by Nepal and on the south and west by Bijnor district and Moradabad district of Uttar Pradesh. The district consists of seven tehsils namely Bajpur, Gadarpur, Jaspur, Kashipur, Kichha, Sitarganj and two sub-tehsils called Bajpur and Gadarpur.
History:
Udham Singh Nagar was created in October 1995 by Mayawati government after carving it out of Nainital district. It is the third most populous district after Haridwar and Dehradun. One can see many old monuments hidden in the towns and in far-lung villages of Udham Singh Nagar.
Explore Udham Singh Nagar:
Udham Singh Nagar district is celebrated for its luscious terrains and its resplendent natural beauty that attracts many backpackers. The district has many eco-friendly tourism spots like Tanakpur which has a welcoming atmosphere. Many prestigious schools and universities are located here such Pantnagar University and G.B. Pant University.
One can see lush green agricultural fields, fruit laden orchards and small cottage industries located here. The district is a melting pot of diverse culture, religion and lifestyle that binds people with a thread of love. Some of the visitor's attractions are Atariya Temple, Nanak Matta, Giri Sarovar, Tumariya Dam, Drona Sarovar, Kashipur etc.
Interesting Fact:
Udham Singh Nagar district is named after Saheed-i-Azam Sardar Udham Singh. He was a great freedom fighter and Indian revolutionary who killed General Dyer responsible for the Jallianwala Bagh Massacre in Amritsar.
Udham Singh Nagar's growing Industrial Base:
In the past few years, many renowned automobile industries like TATA motor, Bajaj, Ashok Leyland, Mahindra and Mahindra have set up in Udham Singh Nagar district. The district is evolving as a manufacturing base for automobile parts or vehicles, paper & paper products, sugar, rice, electrical items, food product based industries and other packaging materials. Potential areas for economic industries are AC and IT related fields, electrical sector, hotel, restaurant, human resource suppliers and tool rooms can flourish.
Udham Singh Nagar district stats:
District Headquarters: Rudrapur

Division: Kumaon

The Geographical area: 2,908 km2 (1,123 sq mi)

Coordinates: 28.98°N 79.40°E

Total Population in 2011: 1,648,902

Literacy rate: 73%

Altitude: 550 metres

Language: Hindi, Kumaoni

Best Season: Mar – jun

Tehsils: 06
Places To Visit:
Nanak Matta
Kashipur
Atariya Temple
Jaspur
Purnagiri Temple
Giri Sarovar
Moteshwar Mahadeva Temple
Climate and Rainfall:
The climate at Udham Singh Nagar varies from sub-tropical and sub-humid with three major seasons namely summer, monsoon and winter season. The district observes rainy season from mid-June to September end. Winter season starts from the end of October and lasts till February.
The winter rain is generally experienced in late December or early January thereby, making December and January the coldest months in the district. Summers in this district begins from March and lasts till June. May and June are the hottest months of the year.
How to Reach:
By Road
Udham Singh Nagar is well connected by motorable roads with major destinations of Uttarakhand. AC, Deluxe, Volvo and ordinary buses to Rudrapur are easily available from ISBT, Anand Vihar in New Delhi. The buses depart every half an hour. The journey from Delhi to Udham Singh Nagar can be completed between 5 to 6 hours.
By Train
The district is well connected to cities like Delhi, Lucknow and Kolkata by direct broad-gauge line. Rudrapur railway station is the nearest railhead to Udham Singh Nagar. Trains are frequent to Rudrapur. Buses and taxis are easily available to Udham Singh Nagar from Rudrapur.
By Air
Pantnagar airport at 14 km from Rudrapur is the nearest air connectivity to this district. The airport operates daily flights to and from Delhi. Taxis to Udham Singh Nagar are easily available from the airport.