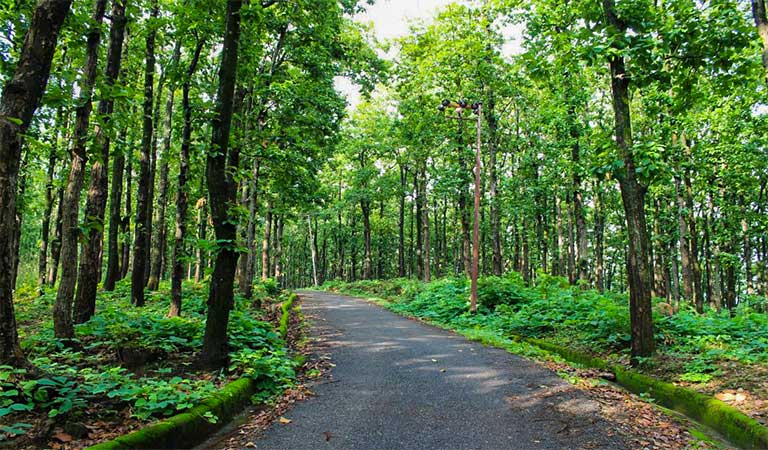 Tapovan, The wooded willows, is situated near Raipur area of Dehradun. It is a treat to one's eyes. Blessed with utmost scenic grandeur. It is a place to find peace and solace in one's own company. Although human settlement has now spread in the place, it still exudes comeliness and peace.
Tapovan is a peaceful retreat in the suburbs of Dehradun. The place is popular for the presence of a famous Tapovan Ashram and the Shiva temple. Locals call the temple 'Tapovan Mandir'. Many devotees visit this temple. During Shivratri, the temple hosts a small fair. Almost every local attends this fair.
Things to do in and around Tapovan:
Hindu culture, refers Tapovan as a quiet place. A place where the great sages and hermits indulged in serious penance. It is enveloped by nature's munificence. Many solitude seekers come here to spend some time in the verdure of nature. One can visit the Tapovan Ashram and also pay obeisance at the Shiva Temple. The Tibetan colony or settlement is also nearby.
If you are an adventure maniac, then you can enjoy trekking here. One can see the Sagar Tal, a river which has dried up. This has now become a grassland. Many fitness freaks often come here for walking and jogging. You can also commence a short trek to Khalanga War Memorial. It lies at a couple of km from Tapovan. Some of the nearby attractions to visit are:
How to Reach:
Tapovan is situated towards Nalapani Pani, near Raipur in Dehradun. It lies approximately 6 km away from Dehradun railway station. And it is around 27 km away from Jolly Grant airport in Dehradun. One can easily reach here by taking the Seemadwar bus. It runs to and fro to Nalapani. Alternatively, you can also take the bus or Vikram to Raipur, which will drop you at Tapovan Dwar.