Besieged by the thick foliage of wilderness, lies the famous Shani Dev Mandir of Dehradun. This sacred site is quite popular among the devotees of Shani Dev. The ShaniDev temple manifests a black idol of Shani Maharaj, wearing a red teeka or dot on his forehead.
The Shanidev Mandir is snuggled in the quaint surroundings of Sahastradhara. A decade ago, the shrine of Shanidev was hidden amidst the Lantana bushes and a few other invasive flowering shrubs. Back then only a few devotees were able to reach here, because of its unchecked location.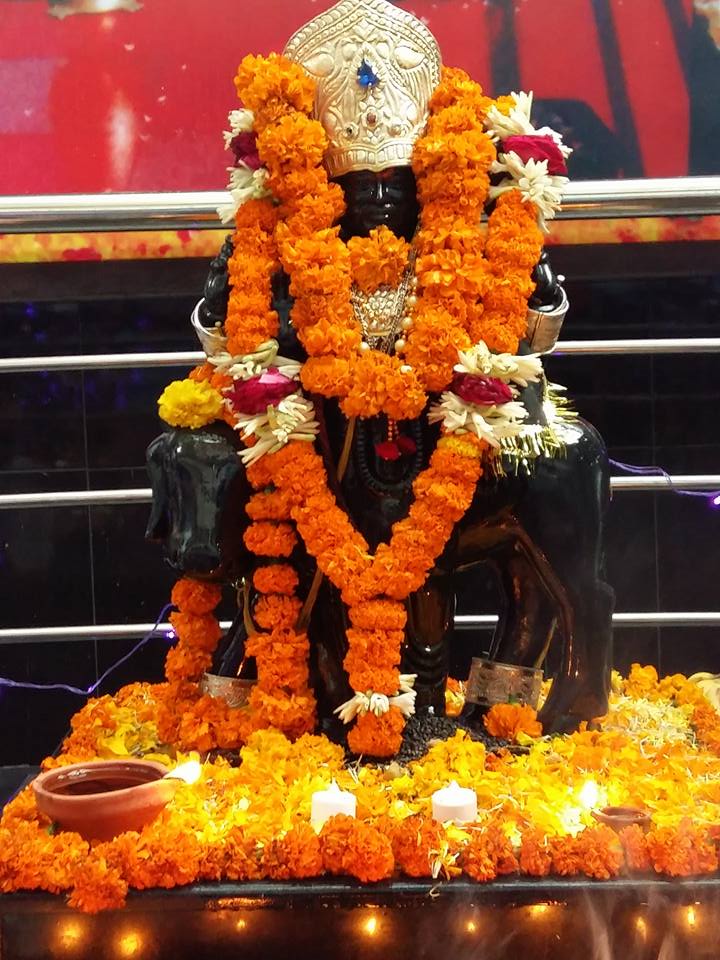 Years later, a few housing societies were built near this place and the shrubs were cleared, which made the sight of the temple easily visible. Once serene, now this place is clustered with houses.
Religious Importance of Shani Dev Temple in Dehradun
Shani Dev Temple or Shani Mandir in Dehradun is a famous Shani Dev Temple, having utmost religious significance. According to locals worshipping Shani Dev helps in getting rid of bad luck and makes Shani Dev (Bhagwan) happy. Therefore, many people visit here for paying obeisance to Shani Dev.
Shani refers to the planet Saturn and is one of the nine heavenly objects known as Navgraha in Hindu astrology. He is considered as the "God of Justice" in the Hindu religion and delivers results to all, depending on their virtues, thoughts, and deeds (Karma).
Shani also signifies spiritual asceticism, penance, discipline, and hard work. He is believed to be the giver and also the destroyer. His consort is goddess Manda. According to Hindu beliefs, offering prayers every Saturday to Shani Dev is considered to be auspicious.
Places to visit near Shani Dev Temple in Dehradun
While paying a visit to Shani Temple, you can also enjoy sightseeing as the holy shrine of Shani Dev lies at a picture-perfect location. Some of the famous tourist attractions near Shani Dev Mandir are: Kalinga Park, Sahastradhara, Sai Darbar Temple, MDDA Park, Shikhar Falls, etc.
If you are on a Temple visit then you can also reach out for another famous temple which is Shiv Mandir, also known as "Shree Prakasheshwar Mahadev Mandir" in Dehradun.
How to reach Shani Dev Temple in Dehradun
Shani Devi Mandir is located on Sahastradhara road near HP Petrol Pump and Ekta Vihar. One can easily reach here by taking the bus to Sahastradhara, which will drop you at the temple itself (ask the bus driver or conductor to drop you at Shani Dev mandir).
The Shastradhara road bus is available from Clock Tower, Survey Chowk, Sahastradhara Crossing and other major stops.
Nearest Railway Station: Dehradun Railway Station
Nearest Airport: Jolly Grant Airport